the bigfoot project // kathmandu, nepal 2011

The walls of Kathmandu are filled with political slogans. This once peaceful and serene city has been bombarded in the last several years
with red Devanagari script informing political parties the time and place of the next gathering. Although political graffiti has existed for
quite some time in Nepal, it really became apparent when the Maoists came into Kathmandu after ten years of guerilla war. In what seemed
like overnight, city walls, not really belonging to anyone but the city became covered with communist propaganda. In a country where
politics seems to still agitate the lives of the people, the red letters became replaced with new parties and new messages but always reminding
the people of trouble times. In the Summer of 2011, I decided to go spend some time in this capital to try to make these walls more colorful,
give new life and hopefully inspire others to express themselves in ways that seem, to me, so natural. The BigFoot Sculpture was tied to a tree
in Kathmandu Durbar Square, a world heritage site. It stayed there for over a week. Peoples reactions varied from simple shock to prayer and worship.

bigfoot ball // paper mache, spray paint, sequins and cloth 2011
Video and artwork by Bruno Levy
Intro music by Bruno Levy
Music "Moon" by Das Moth
Special thanks to all the people that helped in making this project possible. Especially
Chandan Shakya, who helped build the sculpture, paint, drove me around and
without his hard work this project would have never existed.

bigfoot // mural, enamel and spray paint 2011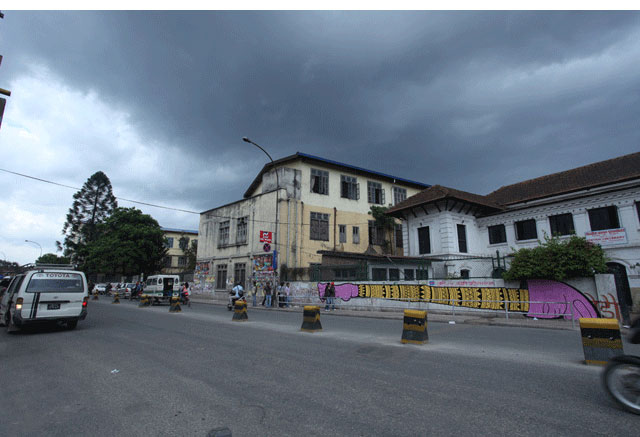 bigfoot dreams of yeti // mural, enamel and spray paint

helmet // spray paint on bike helmet, 2011

$$$ // mural, enamel and spray paint, 2011

rickshaw // spray paint on rickshaw 2011